Let's start an argument!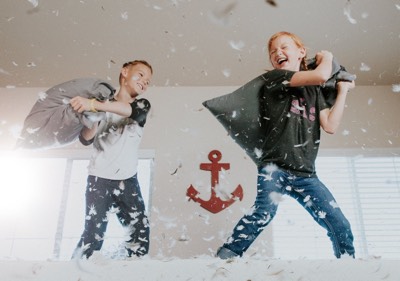 I am not suggesting the kind of heart ripping, character trashing, irrational, sort of emotional argument like cranky lover's have. Let's start an argument like Plato, Socrates, Aristotle or Jesus might have had. Let's start one of those amazing arguments which ultimately leads us both down a path toward deeper, richer discoveries of truth, beauty and wisdom… a grand argument of enlightenment!
Remember how Jesus did it? An issue was raised and all he needed to do was ask one question to get the rolling ball halted in its tracks.
"But what about you… who do YOU say I am?"
"Whose inscription is on this coin?"
"Tell me, John's baptism… was it from God or from men?"
A Cleverly Crafted Question
Wow! A good presupposition can sure crumble under the scrutiny of a clever question! In fact, really good arguments may be more about crafting the question than presenting your position! A carefully crafted, sharpened to a fine point question… at just the right time… makes us think… makes us reconsider… and if we're humble enough, makes us surrender our weaker positions.
Let's have the kind of argument which so strongly embraces our shared quest of drawing closer to our mysterious and majestic God, that it forms a bond between us… so strong; nothing will ever tear us apart! Let's forge such an indomitable relationship that the rusty ol' gates of that ancient abyss will rattle with fear!
Continue reading "Let's Start an Argument"
Podcast: Play in new window | Download | Embed
Subscribe to the Podcast Apple Podcasts | Android | Email | Google Podcasts | Stitcher | RSS | More