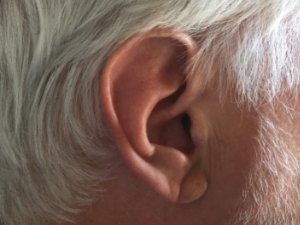 Today's lesson is something which has been on my heart for years. I have shared the Biblical Plan of Salvation with many religious leaders, pastors and elders over the years. They are pretty quick to reject it. The one common factor in each case was their lack of willingness to listen to me… to hear me out.
Several years ago, I was amazed when I discovered that the Bible actually talks about this condition quite a bit so I thought I might share that lesson with you today.
Have you ever considered the critical emphasis, the Bible places on our ability or our willingness to "listen?"
From the opening accounts of Genesis where Adam and Eve listened to… but chose not to obey God's commands, to the very end of the ages where the angel of Revelation tells us, "He who has an ear, let him hear what the Spirit says to the churches;" there is an extraordinary and unmistakeable emphasis placed on our need to constantly listen for God's direction and commands.
Regarding God's directions, sometimes the message comes from the most unexpected place. This is why we must always be on our toes… carefully listening. Once, God's direction came from from a burning bush. Once it came by way of a gentle whisper. Once, it happened all over Pharaoh in the form ten plagues. Godly advice even came from Jethro, Moses father-in-law, who was a pagan priest of Median, not a Jew.
Sometimes Godly direction or prompting comes through that patient small voice of a neighbor, close relative or even a child. God's message might come to us in a variety of ways but the only reliable verification of what we hear are the scriptures themselves. Not every prompting which seems to come from God is from God. And, we must always carefully test the message.
The only way we can ever be sure is by carefully evaluating what we hear by exposing it to the light of scripture. While God providing direction might come from a variety of sources… God's commands… which must be obeyed… will ONLY come from the Bible.
We must carefully listen for both God's direction and commands. Let me present a few passages of scripture and consider just how critical listening is, EVEN for salvation.
Continue reading "An Awesome Gift"
Podcast: Play in new window | Download | Embed
Subscribe to the Podcast Apple Podcasts | Android | Email | Google Podcasts | Stitcher | RSS | More