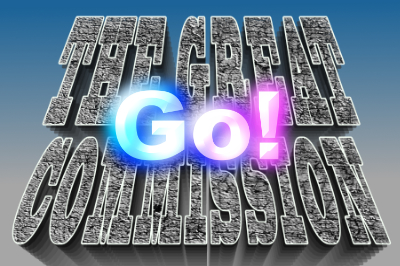 Welcome to A Faith that Obeys where we are rethinking the traditional plan of salvation. This traditional plan, which is also called the Modern Plan, is a fairly new invention and has tragically replaced the Biblical Plan of Salvation. When we study the Bible and see how people were "Born Again" in the first century, then compare that to how people become Christians today, there are some stark differences. Things have changed. Our goal is to identify the Biblical "steps to salvation" and support you in your efforts to learn what God desires in order to correctly follow them so you may have full assurance that you are walking on the correct path in your relationship with God.
Our series about biblical obedience in water baptism is now complete but obedience does not begin or end with that event. There are other things to consider. As we begin this next phase of our studies, I suspect you are about to hear something you have never heard before and it may be a little shocking. Let's dive in!
The Four Crisp Commands of The Great Commission
There are four crisp commands contained in The Great Commission. They provide the final marching orders for the eleven apostles given by Jesus at the time of his ascension into heaven, over 2000 years ago. These commands are clear, unambiguous, simple, yet potent. They embody the culmination of Jesus' entire earthly ministry. They are designed to launch and propel a movement destined to last for generations to come. Let's read this amazing mandate.
It's found in…
Matthew 28:18-20
"Then Jesus came to them and said, 'All authority in heaven and on earth has been given to me. Therefore go and make disciples of all nations, baptizing them in the name of the Father and of the Son and of the Holy Spirit, and teaching them to obey everything I have commanded you. And surely I am with you always, to the very end of the age.'"
For many Christians, this is a familiar passage of scripture. It is held in high regard and often enthusiastically preached from the pulpit. But, are we really following the commands? Are we really obeying everything Jesus asked us to do? Let's look carefully at each of these directives. The first command is to "Go."
The First Command – Go!
When we consider this first command, it is direct and straight forward. The disciples were to get out of Jerusalem, to proactively move into the rest of the world. "Go," means, "Don't stay here!" It is the beginning of the mission, the beginning of the church era, the beginning of a movement still active today. But, why should they go? Just the simple act of leaving Jerusalem would be worthless without the next command; the impetus for the going. The next command is, "Make Disciples."
Continue reading

"053 – The Great Commission – Go!"
Podcast: Play in new window | Download | Embed
Subscribe to the Podcast Apple Podcasts | Android | Email | Google Podcasts | Stitcher | RSS | More