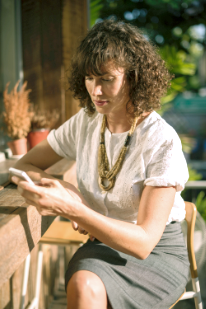 Few people have enough time to dive into a complete series of video lessons or plough through a bunch of podcasts so, I wanted to record one short podcast to provide a brief, concentrated "executive summary" of what "A Faith that Obeys" is all about.
At "A Faith that Obeys," we believe the Bible presents a clearly defined plan of salvation. This plan, God's Plan, was established in 33 AD and has not changed nor can it change. The plan is still alive today and we should still be following that plan if we want to follow Jesus scripturally. I call this plan, "The Biblical Plan of Salvation."
Now, there is a problem. A new plan developed over the last few hundred years which has become what I call, "The Modern Plan" or "The Traditional Plan of Salvation." This plan is taught in almost every evangelical church today. When people hear about Jesus and are willing to make a life-long commitment to Him, it is at this critical point in their spiritual journey, the traditional plan is promoted as "the way" to be saved.
I created "A Faith that Obeys" to help people spot the difference between these two plans, and explain how the Biblical Plan of Salvation differs so greatly from a plan they may have followed. I want to challenge people to dig into the scriptures, so they can decide, for themselves which plan makes sense. I do this through a series of 11 short video lessons which can be watched at www.afaiththatobyes.org.
Click here to read the rest of this post.
Podcast: Play in new window | Download | Embed
Subscribe to the Podcast Apple Podcasts | Android | Email | Google Podcasts | Stitcher | RSS | More