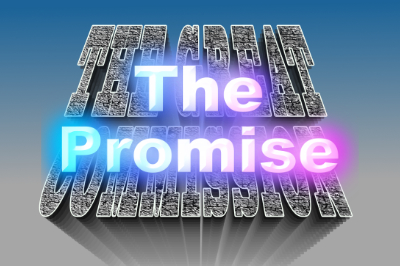 Now, let's look at… possibly… the most neglected statement of The Great Commission. After Jesus issues his four crisp commands, comes the magnificent and stunning conclusion.
Let's read the entirety of The Great Commission again… it's been a while since we've heard it.
Matthew 28:18-20
Then Jesus came to them and said, "All authority in heaven and on earth has been given to me. Therefore go and make disciples of all nations, baptizing them in the name of the Father and of the Son and of the Holy Spirit, and teaching them to obey everything I have commanded you. And surely I am with you always, to the very end of the age."
The Greatest Promise Ever Made
Jesus concludes his commission with an amazing and wonderful promise… "And surely I am with you always until the very end of the age."
There are no words to adequately describe the implications and impact of these final words. Jesus' promise permeates through the rest of the New Testament. For the last two millennia, The Promise has changed millions of hearts and lives and will continue to do so until the very end of time. Majestic and marvelous, The Promise secures a Christian's future in the eternal Kingdom of God. It is a promise of comfort and a bond of sonship. It is intimate and loving. It is truly beyond earthly comprehension. Jesus promises to be with us always, until the very end of the age.
The Promise was Predicted
And, by the way, this is exactly what he said he would do, way back in John 14. This came at the time of The Last Supper, as he shares his heart with the apostles he loves. Let's listen in….
Click here to read the rest of this post.
Podcast: Play in new window | Download (Duration: 18:46 — 13.6MB) | Embed
Subscribe to the Podcast Google Podcasts | Stitcher | Email | RSS | More